Complete, Cloud-Based, Secure, Multi-location Capable
Dental Patient Management Solution
for Endodontists
Endodontic dental practice management software with "batteries included" that helps you put your patients first.
You want to be able to focus on building success. We can help.
Has your practice plateaued?
Most dental offices strive to both improve patient care and thrive as a business. When dentist time is torn between treating patients, serving them as customers, and running the business, it's nearly impossible to do more than just survive.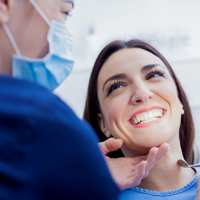 As a Dentist
...you want to have more time to focus on patient care.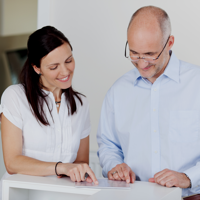 As an Office Staff Member
...you want to have more time to focus on patient experience.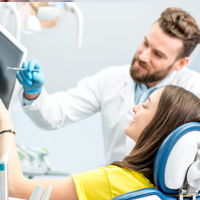 As a Business
...you want to succeed - for your family, for your patients, and for yourself.
Dental EMR will help free you to thrive.
We help small to medium size dental practices like yours save time, find relief from IT complexity, and reduce risks -- so they can focus on succeeding with their patients.
Our cloud based, paperless, secure endodontic dental practice management software and integrated training and customer success services are designed to meet your practice's unique needs to perform at its best.
We help free up your time to focus on dentistry and patient care.
We help you succeed with your customers.
We help you stay current with technology and relieve you from IT complexity and cost.
We help reduce your risks and liabilities.