Free your practice to thrive.
Dental EMR isn't just a practice management company. We are practitioners who understand your challenges. We're a partner that always has your back and always keeps your best interests in mind.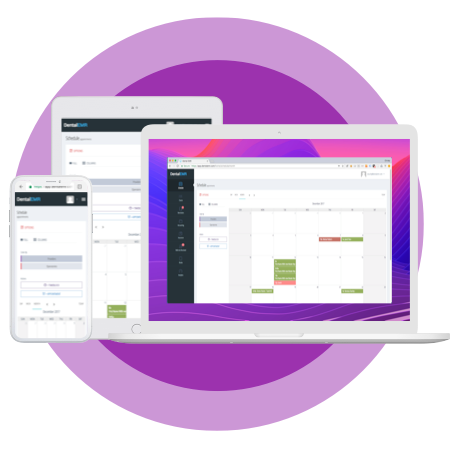 Dental EMR is simple.
Dental EMR's cloud-based practice management software is full featured, paperless, accessible anywhere by any device, and able to grow with you as you take on more providers or open more locations. It's also designed from the ground up with what we call "productive simplicity": what's needed to get the job done without the unnecessary complexity. And there are no server rooms, backups, administrators, or upgrades to pay for or figure out.
Dental EMR is complete.
Don't waste your time or money struggling to make information technologies work for you. Our cloud-based solution has the integrations and services you need to be successful. And our compassionate team is dedicated to enhancing solutions as needs change.
Make referrals easy and secure for general dentists
Reduce your HIPAA burden
Promote your practice and reputation online
Reduce appointment no-shows and maximize your schedule efficiency
Capture interactions with patients and referrers to improve customer satisfaction
Save time on everyday tasks like encounters, billing, eligibility checks, and insurance claims
Keep staff trained and supported without wasting their time
Grow users, providers, and locations without software hassle
Prescribe easier and in compliance with changing law
Avoid expensive add-on services that provide far more than you actually need
...And more!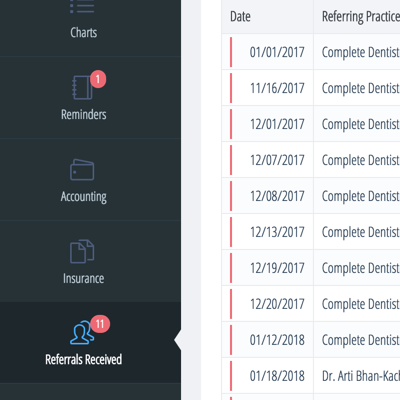 Dental EMR targets the areas you care about.
We are focused on providing you the essentials, and when it comes to features, we emphasize value, not quantity.

Grow your referrals
By increasing referrer satisfaction.

Increase patient satisfaction
By improving patient workflows and freeing up front-end staff to provide patients with more personal attention.

Prepare for the IT future
Dental EMR keeps you current -- so you can focus on dentistry.

Reduce your risks
By outsourcing much of your IT administration, security, and compliance headaches.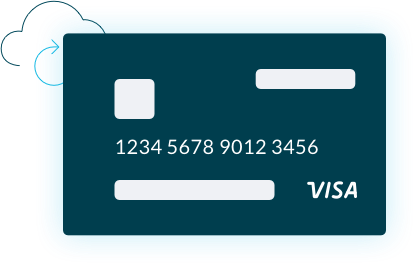 Dental EMR helps simplify your purchase.
Eliminate your complex system integrations and support finger-pointing. Imagine all your services under one roof! We're here to help you every step of the way.
Dental EMR is just the right size.
Dental EMR's solutions are tailored to small- to medium-sized, independent dental practices. Our comprehensive, multi-user and multi-location practice management brings you the same cutting-edge, online technologies and techniques used by larger companies, sized to fit your business. Here are some other examples.
Remind your patients
Reminding patients of their appointments shouldn't require another expensive add-on service. Dental EMR provides a simple mechanism, integrated right into your practice schedule, that lets you easily remind your patients to come in for their appointments.

Distinguish your business
Stand out with a professionally designed website at a fraction of the cost of an agency. Get discovered by general dentists and patients without paying for more SEO than you really need.

Cultivate a positive reputation
Proactively request and manage reviews to gain more control over your reputation, right from within your patient records.
Dental EMR has your back.
Dental EMR is founded by dental practitioners who are committed to dentistry and understand your challenges first-hand.
We're not 'serial entrepreneurs' looking to make a quick buck in dentistry software, a "has been" trying to extend the life of their aging software, or a big supply house who couldn't hear you if they tried. We are practitioners focused on helping small to medium sized independent endodontic practices thrive, today and on into the future.
We are you.
With Dental EMR you get an advocate who constantly keeps on top of innovations and brings them to you in ways that fit you.